Joined

Apr 2, 2014
Messages

755
Reaction score

189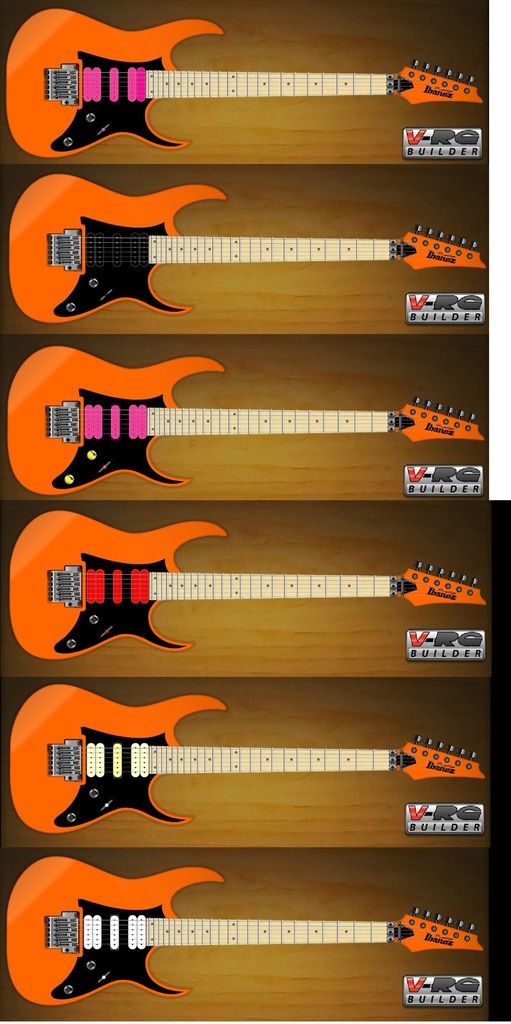 Hello friends,
I might get a new guitar soon. As you can tell from the pics, it might be orange!
In terms of pickup response I want something a little different than the Tone Zone/Air Norton combo my other existing RG has. I really like that combo. Both pickups sound amazing, and unique.
As a result, I want a different flavour in this new guitar. Having owned TZ/AN in other RGs before, some versatility is welcome!
I am going to be brand loyal for this one and stick with Dimarzios. Paf Pro for the neck for sure. For the bridge, I love the huge sound of the Tone Zone, or Super Distortion. So I'd prefer something that retains that HUGE sound, but not super highoutput like the SD. TZ is perfect, but it's getting redundant. I've considered Breed, Evo 2, something with more harmonics and treble content than the TZ, but without compromising that gnarly sound too much. So how do these pickups handle power chords + solo balance? Any other suggestions?
I'm playing through reasonably ok studio monitors + hd500 (enough for my home setup for now as I am not gigging). But I definitely hear pickup differences. Hence my thread.